Programs at the Innisfil Skating Club
Please view the Programs outlined below offered by the Innisfil Skating Club. If you have any further questions, please reach out to us via the Contact Us tab.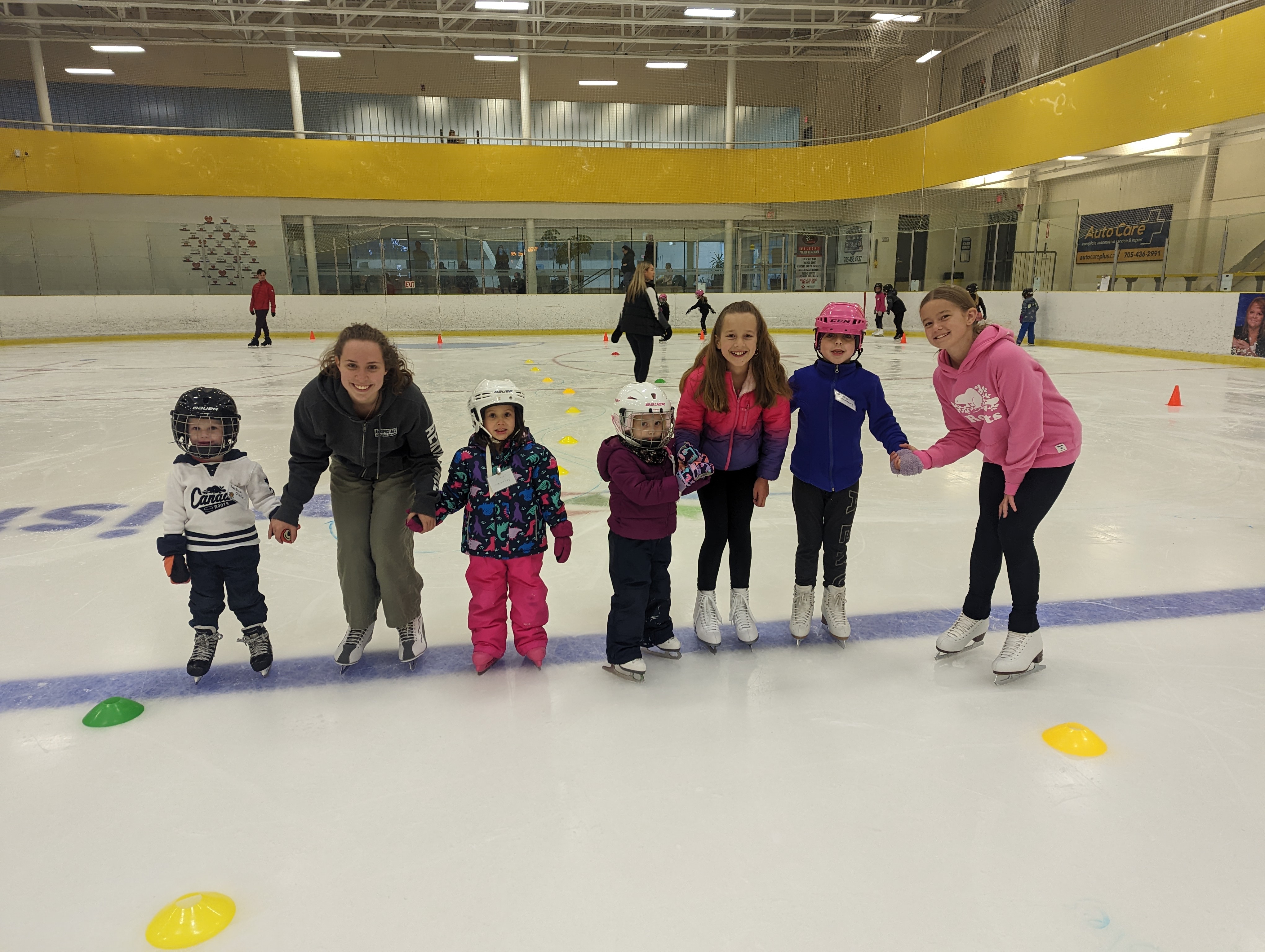 Pre-CanSkate
Pre-CanSkate is the starting point where skaters advance to the CanSkate program. Basic skills such as skating forward, backwards, turning, jumping and stopping will be taught in a group of a maximum of 10 skaters per group. A professional coach for each group will be on the ice during the entire session. Skaters will be grouped according to age and ability. Age appropriate toys, other props and visual aids may be used during the lessons. Circuits and trails will be drawn on the ice for skaters to learn and practice their skills.
Assessment will be an ongoing basis rather than having a set assessment day, allowing skaters progress at their own speed. Skaters who master their Pre-CanSkate skills will advance to the CanSkate program.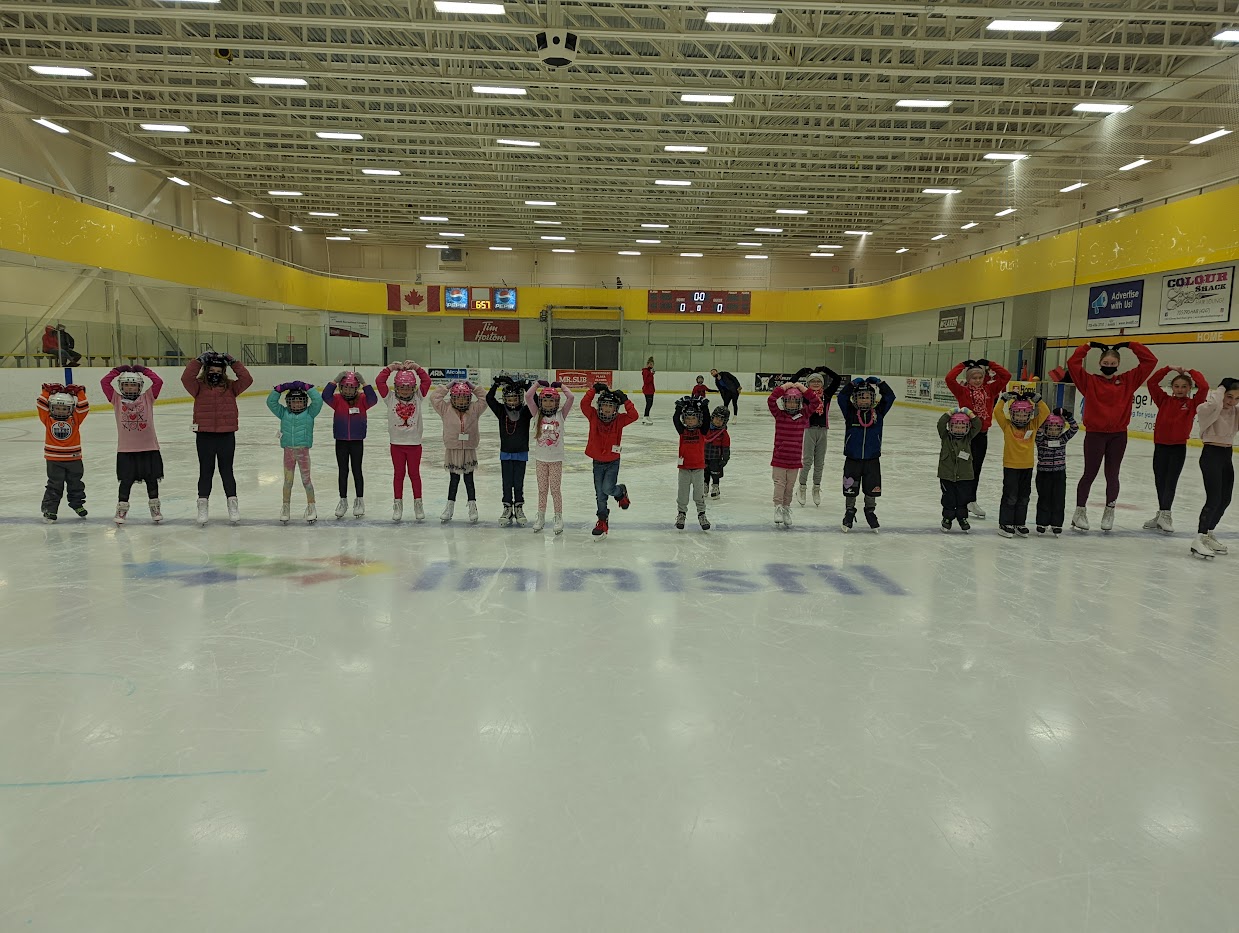 CanSkate
The CanSkate program is geared to beginners of all ages…children, young adults and athletes with a disability (AWAD). Whether you are looking to improve basic skating skills for figure skating, hockey, ringette or speed skating, or wish to skate for recreation, fitness or fun, CanSkate will get you there.
Conducted in a fun, friendly environment, the CanSkate program showcases a comprehensive series of balance, control and agility skills, using a nationally-tested and proven curriculum that supports skater success in developing stronger basic skills on the ice.
Millions of Canadians, including World and Olympic figure skating champions and National Hockey League stars, have taken their first steps on the ice with the CanSkate program. Offered at clubs and skating schools across Canada and delivered by NCCP coaches, CanSkate will help you realize your skating goals.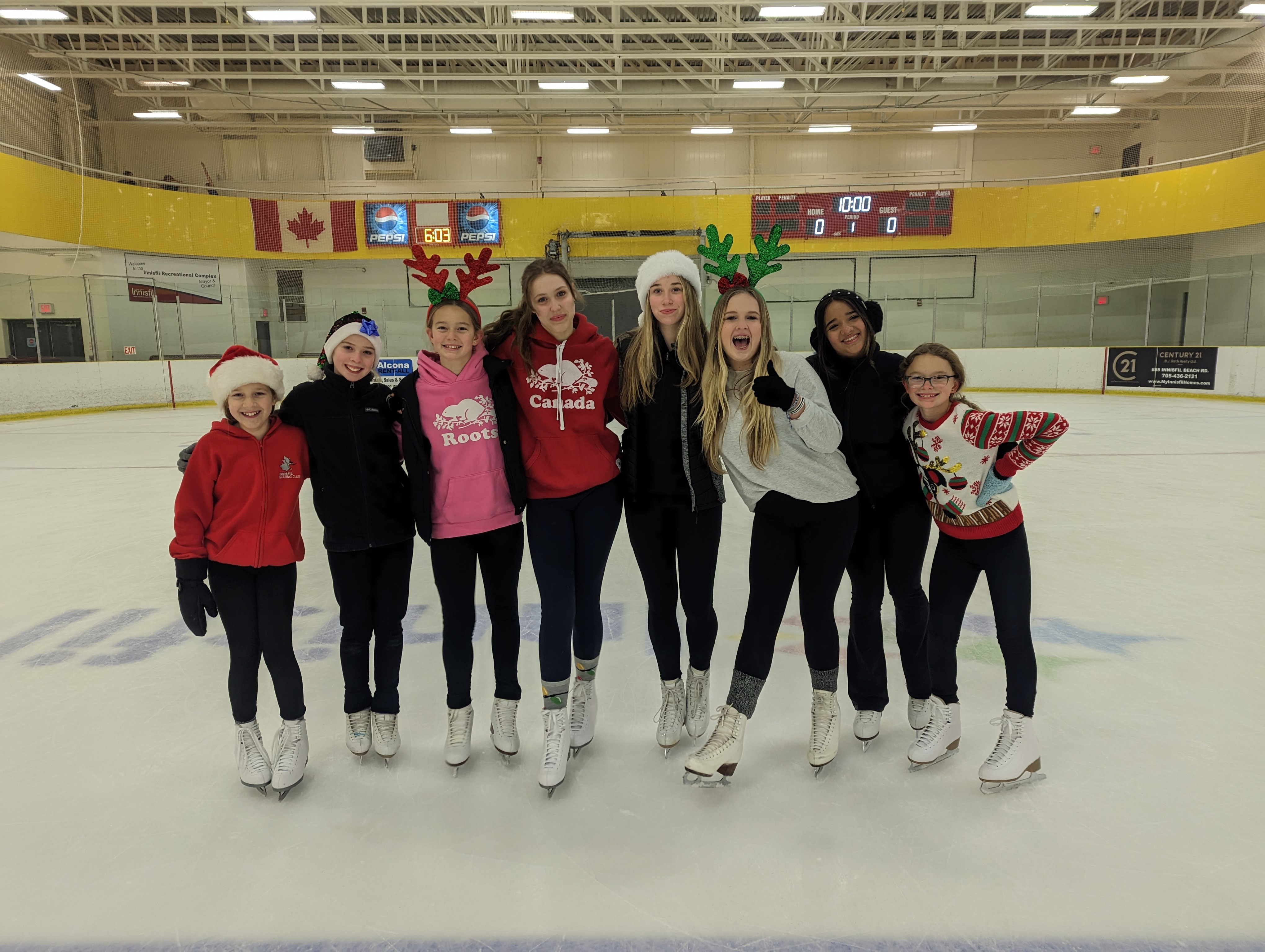 Junior/Senior (STARSkate)
STARSkate stands for Skill – Test – Achievement – Recognition…Skate Canada's learn to figure skate program. The transition from learning to skate in CanSkate, this program introduces skaters to Interpretive Skating, Dance, Free-skating, Stroking and Skating Skills.

STAR provides a gradual introduction to performing elements and programs in a non-competitive environment. It also provides feedback for each element and program component. It focuses entirely on the learning outcomes in long term athlete development (LTAD) while providing a fluid structure for skaters to advance through. Specific criteria are evaluated and calculated for the overall result.

Skaters in STARSkate are able to progress through the program at their own pace, exploring many avenues of interest. STARskate provides the tools for skaters to develop self-confidence, motivation, time management skills and determination. This is where most skaters develop a passion for the sport that carries with them for a lifetime. When your child lands their first jump, executes 3 turns or learns the Dutch Waltz, it is a very exciting time for them. They are learning skills and developing confidence in themselves. Friendships are made, goals are achieved and celebrated as skaters learn about themselves and develop their self-image.
2023-2024 Schedule
Day

Session

Location

Time

Wednesday
Pre-CanSkate
Innisfil Recreation Center
5:15 p.m. - 6:00 p.m.
CanSkate
5:15 p.m. - 6:00 p.m.
Junior/Senior (STARSkate)
6:00 p.m. - 7:35 p.m.
Saturdays
Pre-CanSkate
Stroud Arena
10:05 a.m. - 10:50 a.m.
CanSkate
10:05 a.m. - 10:50 a.m.
Junior/Senior (STARSkate)
8:30 a.m. - 10:05 a.m.