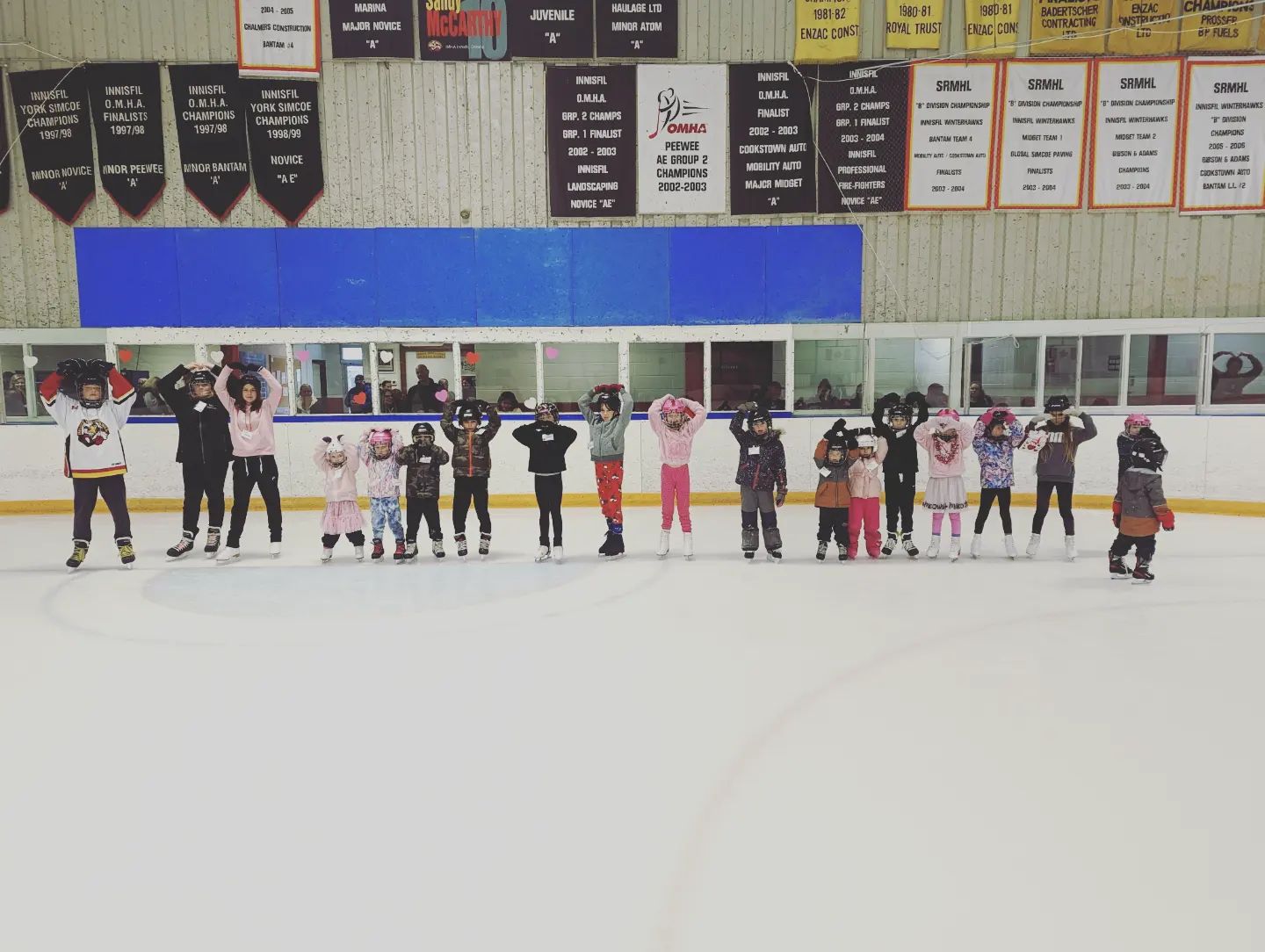 CanSkate is a dynamic learn-to-skate program that focuses on fun, participation and basic skill development. Based on Sport Canada's long term athlete development (LTAD) principles, CanSkate centers on physical literacy and the fundamental skills needed to take part in any ice sport or to skate as a recreational activity.
Who's it for?
For beginners of all ages, children or adults, as well as for those wishing to improve their basic skills whether their focus be for figure skating, hockey, speed skating or just skating for fun.
Who teaches it?
NCCP-trained professional coaches, assisted by trained program assistants.
What will you learn?
A complete series of balance, control and agility skills taught in six stages of learning that pertain to hockey, ringette, speed skating and figure skating as well as general recreational skating. CanSkate uses nationally-tested and proven curriculum and delivery methods that guarantee skater success in developing stronger basic skills and developing them faster.
What can you expect?
Action, movement and fun! Lessons are given in a group format with a coach-to-student ratio of a maximum 1:10. Skaters progress at their own rate and coaches make sessions active using teaching aids, upbeat music and a wide variety of activities that create a motivational environment and promote learning. Badges, ribbons and other incentives are used to benchmark skaters' progress and reward effort and participation.
There are six 'stage' badges to complete in the CanSkate program. Each stage incorporates skills focusing on the fundamental movements of Agility, Balance and Control, the A B Cs of skating.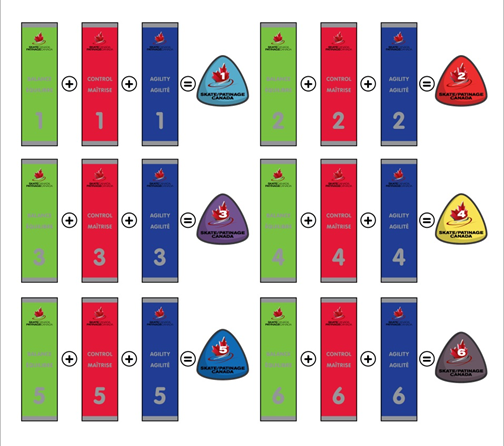 Requirements:
Clothing:
Warm and comfortable.

Mittens or gloves must be worn.
Helmets:
CSA Approved hockey helmets are mandatory, no bike helmets.
Skates:
Skates need to be sharpened, including new skates.

Skate guards are necessary for the off-ice areas, for safety and to protect the blades.

Skates must fit properly. There should be enough room to move the toes, but not enough room to allow movement in the heel or arch area. Only one pair of socks should be worn. Skates must provide good support for the ankle. If the boot is too flexible the skater's ankles will "cave-in", making skating more difficult than necessary. Skates should be tied properly. When the boot is properly laced, the laces will be loose at the toe and loose enough at the top to insert one finger. However, the area over the arch should be laced firmly. When purchasing new skates, it is a good idea to check that the entire blade lines up with the centre of the boot, especially if the blade is riveted on and cannot be removed.

If purchasing "figure skates" please see the images below. Plastic molded skates can be problematic, the centre skates have the blade set improperly under the boot making it difficult to learn. The skates on the right are designed to foster a better skating experience making it easier to learn and make skating fun!
| | | |
| --- | --- | --- |
| | | |
| X Not Recommended | X Not Recommended | Recommended |
On ice conduct:
Gum, candy, or other food is not permitted on the ice.

For everyone's safety, pushing, shoving, or games of tag will not be permitted.

What to do on the first day of lessons:
Come 20 minutes early and enter the arena by the parking lot doors.
Check in and pick up your skater's identification badge from the ISC table.

Check the video display screen to see which dressing room your group has been assigned to.

Dressing rooms are located in downstairs hallways at the IRC, and around the corner of the main entrance way at the Stroud Arena. ISC Board members will be present to direct you to the correct location.




Parents:
A parent or guardian must remain in the arena during the session, no drop offs please. If a parent/guardian must leave the arena, another responsible person must be designated on whom we may call upon if the need arises.

Parents are asked to watch from the seating areas in the arena or the snack bar but not from the rink side, penalty/team boxes or the ramps leading to the ice.

The Canskate Instructors will solve any on ice problems.